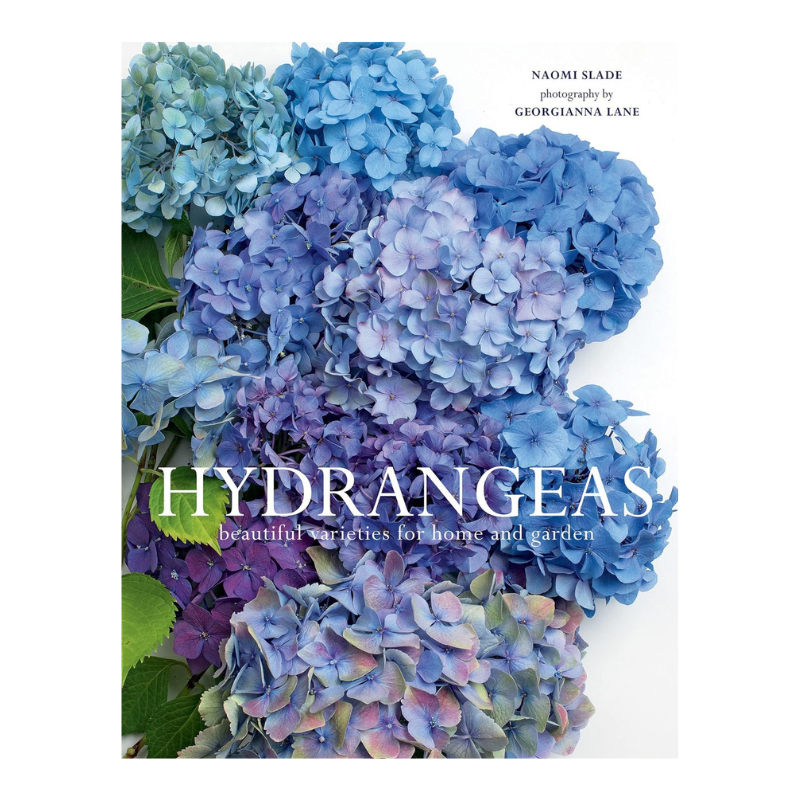 Hydrangeas Book
---
Perhaps the most abundantly blooming plant, hydrangeas have captivated gardeners and cultivators alike with their old-fashioned charm and tantalizing colors. From late spring to early autumn, they burst from the ends of stems in natural bouquets of vibrant pink, stunning white, lavender, rose, and blue. With over 75 species and 600 named cultivars that range over the world, the variety makes them perfect for any occasion.
Georgianna Lane's entrancing photography showcase the varieties of nature's firework flower, such as the intensely colored Alpenglühen and the airy Lanarth White, while Naomi Slade imparts her gardening expertise for the fullest bloom of this rewarding flower. Readers will discover the wide array that hydrangeas have to offer, and why these bountiful blossoms are becoming increasingly popular as houseplants and gifts.
Product Details:
Dimensions: 7.75

" W x 1" D x 10" H

240 pages.
Hardcover.
Publisher: 

Gibbs Smith (May 26, 2020).

Authors: 

Naomi Slade and Georgianna Lane.
All orders will be shipped via USPS, UPS or FedEx. Unfortunately, we do not ship internationally or to Alaska or Hawaii at this time.
In-stock items will ship in 3-5 business days from the date your order is placed. We cannot guarantee transit time as unforeseen circumstances may delay delivery once your package has left our facility.